Harvard University
The country's oldest university counts 52 billionaires among its alumni. Famous Harvard grads include Conan O'Brian; John Lithgow; Natalie Portman; Tommy Lee Jones who graduated cum laude and was roommates with Al Gore and Matt Damon who dropped out. John F. Kennedy transferred from Princeton, graduated at Harvard and went on to Stanford Business School where he dropped out. Harvard's most famous alumni are Bill Gates and Mark Zuckerberg who both dropped out but it didn't seem to affect them negatively.
Yale University
Yale University boasts 5 U.S. presidents among their alumni. In addition there is David Duchovny (X-Files and Californication); George H. W. Bush; George W. Bush and Jodie Foster who graduated magna cum laude with a BA in literature. Meryl Streep attended Yale and the actor Edward Norton studied astronomy, history and Japanese at Yale while majoring in history. Bill Clinton first graduating at Georgetown then studied at Oxford on a Rhodes scholarship and finally got his law degree at Yale. It was here that he met fellow law student Hillary.
University of Pennsylvania
Philly's Penn University's wealthiest alumni are worth a combined $242 billion. Donald Trump transferred from Fordham to get his BA in economics at Penn. Warren Buffett (3rd richest man in the world); Noam Chomsky – philosopher and activist; Ivanka Trump and Richard Trumka also graduated here. Penn can proudly claim that eight signers of the Declaration of Independence studied here; but that might have had something to do with geography.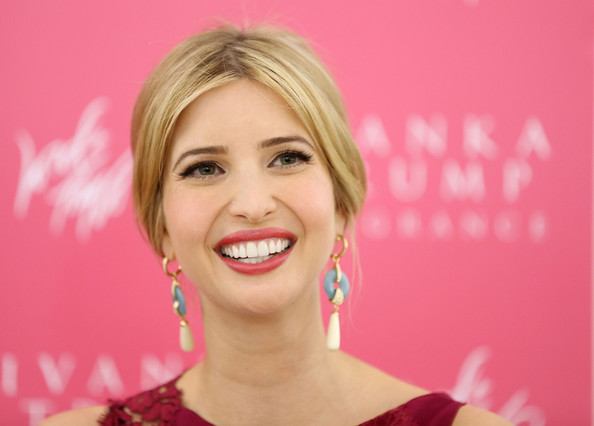 New York University
NYU has a strong alumni network of powerful movers and shakers. Adam Sandler studied fine arts at NYU; Martin Scorsese, Kristen Bell and Elizabeth Olsen also studied here. Anne Hathaway started at Vassar College but transferred to graduate at NYU. Debra Messing got her Master's Degree in Fine Arts at NYU and Lucy Liu started at NYU but graduated from Michigan. Neil Diamond started pre-med at NYU on a fencing scholarship and Rudy Giuliani got his law degree at NYU.
Stanford University
Stanford's wealthiest alumni come from the tech sector. The Silicon Valley university boasts Sigourney Weaver as a former student and she went onto get her MA at Yale. Tiger Woods got his degree in Economics at Stanford and Reese Witherspoon attended Stanford but didn't graduate. Jennifer Connolly attended Yale but graduated at Stanford majoring in Drama and English. Phil Knight the founder of Nike is also a famous Stanford alumnus.
Princeton University
Among Princeton's graduates are Donald Rumsfeld and 508 "super rich" alumni worth a total of $70 billion. Brooke Shields graduated with honors in French and iconic actor James Stewart started off at Princeton. Meg Whitman CEO of Hewlett-Packard entered Princeton as pre-med and graduated with an economics degree she later went on to get her MBA at Harvard, graduated and then finished off with Yale for her MA.