UCSB is one of 10 campuses in the University of California system. They have a total of about 22,000 students. The school has an idyllic location with views of the cliffs of the Pacific and their own lagoon. As one of best value colleges it makes partying here even more inviting.
WVU is located in Morgantown and also has campuses in Montgomery, Charleston and Keyser. It is a public university with an annual enrolment of about 29,000 students. The university is known for its high academic achievements. In 2013 they also achieved the title #1 on the Best Party Schools list. They also grabbed #6 for Students Study the Least.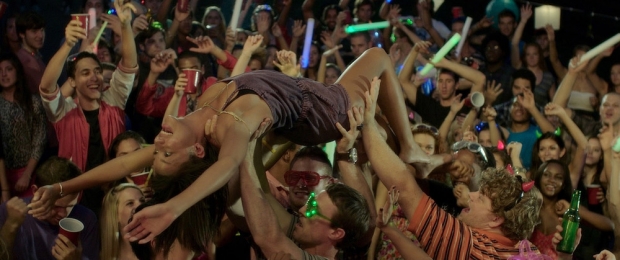 This private institute in New York has about 16,000 students and was ranked as the 62nd best university in 2014. Much of the partying tends to happen in celebration of the wins of their basketball team. Syracuse also won the honor of #2 on the Lots of Hard Liquor list and #4 on the Lots of Beer list. Syracuse is the first of the smaller schools to win the Best Party School honor.
This public university is one of the Big 10 Schools and has approximately 30,000 students but retains its small college feel. Iowa was ranked #1 for Lots of Hard Liquor in 2014-2015. With very little to do in Iowa, the students party, celebrate their sporting achievements and there is a strong Greek life presence on campus.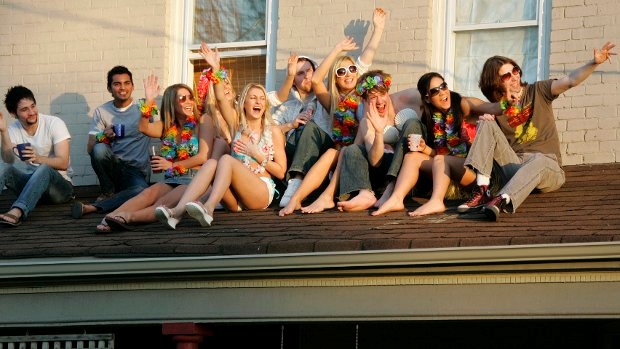 In 2013-2014 this university was at #3 on the Party list and now they are #5! However that hasn't held them back from gaining #8 position for Lots of Beer, #9 for Lots of Greek Life and #11 for Lots of Hard Liquor. It is one of the highest academic achievers in the Midwest and one of the Best Value Colleges for 2014.
Playboy's Top 10 Party School Ranking
Playboy also published a list of Top 10 Party Schools, and the
University of Pennsylvania
took the top position. This was a shock for many who see the Ivy League school as more conservative. Playboy named Vassar College as the Coolest Indie Music Scene and Oberlin College as the Sexiest Small School.
Although the honor of being the top partying school may be appreciated by the students, the university administration of Syracuse University stated: "We do not aspire to be a party school." If you're looking for the exact opposite then try Brigham Young University which won top slot on the Top 20 Stone Sober Schools list!